Navigation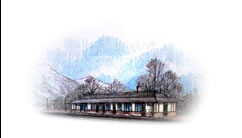 Winter Opening Periods 2005 -2006
The Sleeper is open during weekends November 2005 to March 2006, and for pre-booked groups only midweek.
Read More…
Doing the West Highland Way in 2006?
Bookings now being taken.
Read More…

Welcome to the The West Highland Way Sleeper, the perfect choice for quality bunkhouse hostel accommodation for your holiday or short break in the Southern Highlands of Scotland.
The West Highland Way Sleeper is a hostel housed in the original Bridge of Orchy station building, serving the famous West Highland Railway Line. This scenically splendid line which runs between Glasgow, Fort William and Mallaig is rated as one of the world's classic rail journeys and should not be missed during your stay in Scotland.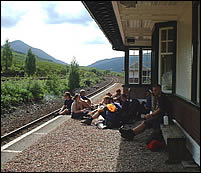 The proprietors, being sympathetic to the building's original design, have renovated the building to incorporate as many of the original designs as possible, but have allowed modern features to be included in a tasteful manner. It is fitting that such a building, now seeing its third century of change, has recently been brought back into use and will be providing quality and value for money hostel accommodation to walkers, climbers, backpackers and outdoor enthusiasts visiting Scotland both from Britain and indeed from around the world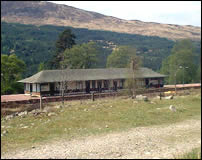 It looks as though the station's third century is going to be the best yet!
For general information about Scotland or hostelling, see our links page.
The West Highland Way Sleeper, Bridge of Orchy Station, Bridge of Orchy, Argyll, Scotland, PA36 4AD
Telephone: 01838 400548, Fax: 01838 400552, E-mail: [email protected]